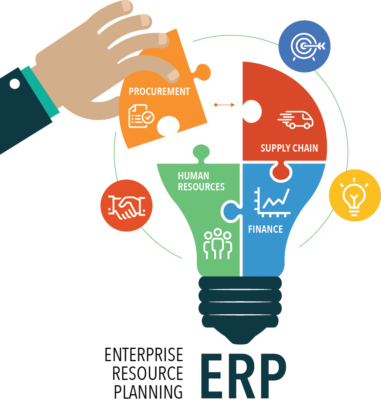 ERP System Development
India's most prominent ERP  Development Company, ERP solutions Outsourcing.
We being a prominent ERP development company develop simple, scalable and robust ERP system for your Business Operations. Enterprise resource planning (ERP) is an enterprise application designed to be used by larger business organization. Whereas, Small business ERP applications are lightweight business management software, customized for the business industry you work in.
 It is a process management software related to business that allows business organization to automate, plan, collaborate, and execute their business requirements. ERP manages business and automate several back office functions, technical aspects and human resources.
Enterprise Resource Planning system provides one central repository for all information that is shared by various ERP modules to improve the flow of data within the organization. The data shared by multiple users across the organizations can be real time so that there is no error and miscommunication.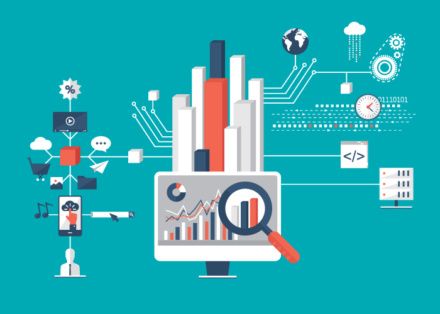 Some of the common ERP modules includes product planning, material purchasing, inventory control, accounting, distribution, marketing, finance and HR. ERP system is designed to handle specific functions and business processes. We understand the important role each module plays, and we help you develop great ERP system
Tell us about your project
Let us help you get your business online and grow it with passion
Get the best out of your online marketing budget and make you stay ahead of your competitors.
Got in touch with Simplified Software Solutions for getting our website done. Met Kushal who has been extremely helpful right from day 1. From the briefing that I gave him, he gave me fantastic suggestions on how the website should look. I was very happy with the final output. Not only that he even helped us with the best server solutions and assisted in every way when an upgrade was needed. All this at a price that's an extremely good value for money. Looking forward to working with him again
Highly recommended Deepankar Sadekar
Founder at www.throttle-blips.com
I am very impressed by the quality of work carried out at S3. I have had experience in working with developers now for over 10 years and I can say with that your development has been delivered with less functional modifications than I have ever experienced. The team displays a real understanding of our issues and comes up with suggestions and impressive ideas. This has led to a better overall work relationship. If I had to do it all over again, I would select S3 as our outsourcing provider again. Imtiyaz Khan
Imtiyaz, Viscomm 360 Communications Pvt. Ltd.
Reliable company. My app turned out very nice. Happy with the company's support and staff. Good work and completely satisfied.