FREE Analysis & Quote
Our team is ready to review your requirements and provide you with some tips & quotation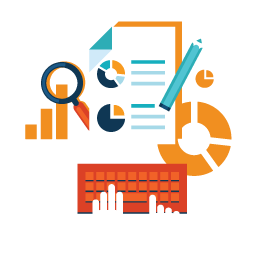 Got in touch with Simplified Software Solutions for getting our website done. Met Kushal who has been extremely helpful right from day 1. From the briefing that I gave him, he gave me fantastic suggestions on how the website should look. I was very happy with the final output. Not only that he even helped us with the best server solutions and assisted in every way when an upgrade was needed. All this at a price that's an extremely good value for money. Looking forward to working with him again
Highly recommended Deepankar Sadekar
Founder at www.throttle-blips.com
I am very impressed by the quality of work carried out at S3. I have had experience in working with developers now for over 10 years and I can say with that your development has been delivered with less functional modifications than I have ever experienced. The team displays a real understanding of our issues and comes up with suggestions and impressive ideas. This has led to a better overall work relationship. If I had to do it all over again, I would select S3 as our outsourcing provider again. Imtiyaz Khan
Imtiyaz, Viscomm 360 Communications Pvt. Ltd.
My experience with Simplified Software Solutions India has been extremely good! There have been times when Kushal Dubal himself would get involved in projects to solve critical issues when his team needs help. I have always got a solution from S3I and that too on time. It has been a pleasure working with him for a range of games projects, Flash, Unity or Cocos2D for any platform, be it, iOS, Android, Kindle and Windows which they have done for Games2win India Pvt. Ltd Dinesh Gopalkrishnan
Product Manager, Games2Win India Pvt Ltd
Reliable company. My app turned out very nice. Happy with the company's support and staff. Good work and completely satisfied.