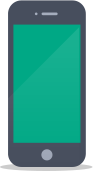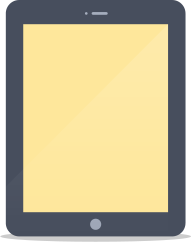 Mobile Application Development
Android
iPhone
iPad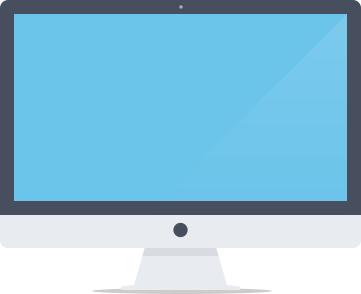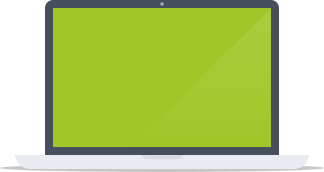 Guaranteed increase of your website sales


SEO
SMM
CRO






Social Media Optimization
SEO
SMM
CRO












Custom Software, CRM, Web & Mobile App Development Company
Top amongst companies, we are leading Mobile App Development Company in Mumbai, India. Our best in class developers create Web, custom software & CRM. Our mobile application developers create native iPhone and Android apps.
Responsive Design

Your site will look great on any Desktop, Tablets and Smartphone with user friendly design & fast load times.
E-Commerce
Ecommerce website are the first interface between the customers and the seller, your visit card, your best assistant, in short.
CMS
CMS or a 'Content Management System' quite literally allows you to control and manage the content within your web site.
Development Partner

We work more as long term development partner rather than one time job. We believe, we can expand only when our client grows.
Custom Development
Our team specializes in tailor made applications both online and offline. As you grow we help you expand it with cloud and Mobile applications as well.
Free Bug Resolution

Its not one time job, we assure quality and hence we provide free bug resolution post deployment for a period of 30 days.
Ecommerce website are the first interface between the customers and the seller, your visit card, your best assistant, in short.
Link building is and will continue to be a tremendously important component of Search Engine Optimization (SEO).
Paid listings on Google AdWords and Microsoft AdCenter can help you reach new customers.
Custom email templates that speak to your customers and resonate with your brand. Dinesh Gopalkrishnan
Product Manager, Games2Win India Pvt Ltd
My experience with Simplified Software Solutions India has been extremely good! There have been times when Kushal Dubal himself would get involved in projects to solve critical issues when his team needs help. I have always got a solution from S3I and that too on time. It has been a pleasure working with him for a range of games projects, Flash, Unity or Cocos2D for any platform, be it, iOS, Android, Kindle and Windows which they have done for Games2win India Pvt. Ltd Lucy Parkinson
Airframe mechanic
"A great company that helps us translate likes, shares and comments into actual new business." Reliable company. My app turned out very nice. Happy with the company's support and staff. Good work and completely satisfied. Imtiyaz Khan
Imtiyaz, Viscomm 360 Communications Pvt. Ltd.
I am very impressed by the quality of work carried out at S3. I have had experience in working with developers now for over 10 years and I can say with that your development has been delivered with less functional modifications than I have ever experienced. The team displays a real understanding of our issues and comes up with suggestions and impressive ideas. This has led to a better overall work relationship. If I had to do it all over again, I would select S3 as our outsourcing provider again. Deepankar Sadekar
Founder at www.throttle-blips.com
Got in touch with Simplified Software Solutions for getting our website done. Met Kushal who has been extremely helpful right from day 1. From the briefing that I gave him he gave me fantastic suggestions on how the website should look. I was very happy with the final output. Not only that he even helped us with the best server solutions and assisted in every way when a upgrade was needed. All this at a price thats extremely good value for money. Looking forward to working with him gain Highly recommended Ahesanali Kadiwala
Director at Vision Scape Decor
Simplified Software Solutions India, is best in rate, reliable, trustworthy, best offering services, good to work with and value adding company.