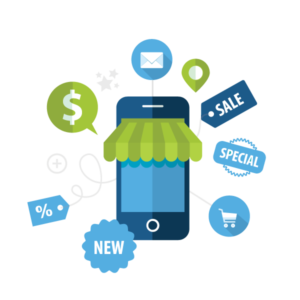 Mobile App Development Company
You Imagine, We Code
Mobile App Development Company
Simplified Software Solutions India is always the first choice by our potential customer when it comes to selection from top mobile application development companies.
Our impressive portfolio speaks for itself. We have given an unparalleled performance in IT industry in our term of 7 years and have delivered application development services to world-renowned companies. We stand among the top mobile app development companies.
No matter which business domain your idea falls upon, we will make it happen. To ensure Clients security and confidentiality of information, we sign a Non-disclosure agreement with our client.
We believe in long-term business relationships with our clients and provide 100% customer satisfaction to help us achieve our goals. We help our clients through the entire mobile and digital solutions to turn their imagined ideas to robust & functional app deployed on the app store. Our mobile application development life-cycle begins with a mobile consulting and is followed by a strategic plan, mobile UI/UX design, mobile app development, app testing, deploy on stores, app marketing, and maintenance & support.
The prime reason why a client chooses us our highly innovative and skilled brain. We keep on updating our self's with latest technologies. Many other technical and digital companies outsource their work to us and rely on us for their business.
Having expertise in mobile app development, our mobile app developers in India have experience of developing user-friendly, innovative, critical, data and performance intensive apps using cloud web services like AWS (Amazon Web Services), iCloud, Rackspace, Azure, Dropbox, Amazon S3, and Content Delivery Networks etc.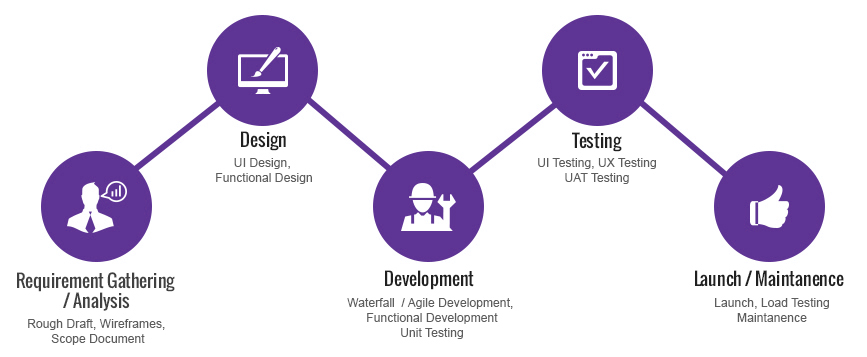 Our company has successful solutions to develop ecommerce and shopping cart software for online businesses.
Design, Develop and Deploy iPhone applications that are innovative and interactive. Reach out to millions of users to increase the revenue.
Expand and generate revenues with worlds widely used smartphone operating system. Android apps live in a highly fragmented multi-device world.
Facebook Applications
We are a leading application development company offering Web, Mobile & Facebook App Development services.
Cross Platform Development
We create best-in-class email marketing software to create, send and track email campaigns that will earn results.
Android OS Customization
We provide software development services in: PHP, Drupal, Python, JavaScript/ jQuery and other modern technologies.
Tell us about your project
Let us help you get your business online and grow it with passion
We listen, understand, guide and take your imaginations come live that suits exactly your needs and requirements.
"A great company that helps us translate likes, shares and comments into actual new business." Lucy Parkinson
Airframe mechanic
Got in touch with Simplified Software Solutions for getting our website done. Met Kushal who has been extremely helpful right from day 1. From the briefing that I gave him he gave me fantastic suggestions on how the website should look. I was very happy with the final output. Not only that he even helped us with the best server solutions and assisted in every way when a upgrade was needed. All this at a price thats extremely good value for money. Looking forward to working with him gain Highly recommended Deepankar Sadekar
Founder at www.throttle-blips.com
I am very impressed by the quality of work carried out at S3. I have had experience in working with developers now for over 10 years and I can say with that your development has been delivered with less functional modifications than I have ever experienced. The team displays a real understanding of our issues and comes up with suggestions and impressive ideas. This has led to a better overall work relationship. If I had to do it all over again, I would select S3 as our outsourcing provider again. Imtiyaz Khan
Imtiyaz, Viscomm 360 Communications Pvt. Ltd.