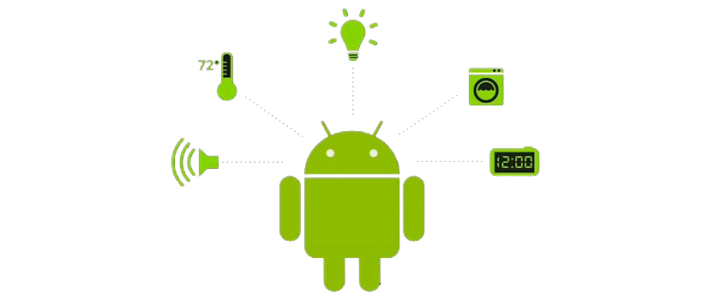 Android App Development Company in Mumbai
smarts3.in is the leading android app development company that provides android app development services for smartphones running on Android OS. Our highly skilled team of developers builds high-end apps on the user interface, fast in performance, and are cost-effective to the customers.
Android mobile app development is very crucial in this mobile era. The number of smartphone users is growing, and it far outnumbers PC users. Do you know, Android dominated the smartphone market with a share of 82.8% and occupied the majority of the smartphones used in the world.
Android is the fastest growing mobile platform, due to which the demand for Android application development is steadily increasing. Having experience developing products as entrepreneurs, we are passionate, creative, and love taking ideas and turning them into real apps.
Our objective is to create state-of-the-art mobile software by combining skills with a given dedication to prepare the best apps. The implementation services are tailor-made to meet individual needs.
We use tools for our mobile application development services to be standard with any professional custom application development. The latest technologies used to develop our mobile apps rich in user experience designed by professional mobile app designers. Our experienced team of 10+ years is more than capable of creating any app you imagine into a fully functional application. Custom and Android app development activity will be complete using Java or Kotlin programming language and the Android SDK. IDE's that we use are Eclipse and Android Studio.
Your tailor-made android application will monitor by support software like debuggers, external libraries, database management systems. It adds super exciting features to the android application and makes it exciting and engaging for the end-user. We are the leading mobile app development company. Apart from the Android platform, we also provide iOS & iPhone application development is the second most widely used mobile operating system.
The development process we follow for native android app development
Requirement

At first, we take the time to sit with our client and draw a non-technical layout of the android app and its core features. It helps us to clear any doubt and also avoids any difficulties in android app development. Only after we have understood the client, his company's goals, vision, and target audience, we move to the second stage of development.
Planning
After the recommendations, we create a plan of action. During this phase of development, we work on the software and hardware requirements, the project's scope and deadlines, and any milestones that will get fixed. We inform you about every step and keep you in the loop. We try our best to keep the development phase as flexible as possible to avoid any unforeseen difficulties.
Development
Development is the execution phase. We use various methodologies, like Agile or Waterfall, during the development of the project's requirements. During this phase, you will receive updates and suggestions from our project manager, so you are keeping up to date during the making of your Android app. The stage where the app is acid tested repeatedly to churn out any bugs in the programming.
Deployment
At this phase, the app is still not ready for the end-user. It needs to get hosted on the Google Play Store, and then only it can be downloaded and used by users. In this phase, we take care of the thousand and bits and pieces of your app that must be triple tested before the Android application goes prime time.
Maintenance

Within a few months, the Android version will upgrade, the markets will evolve, and the customers will want new features. These changes will call your application to get an upgrade. We will maintain an engagement with you and ensure that the investment you have made in software development gives the best value for money.
Tell us about your project
Let us help you get your business online and grow it with passion
Got in touch with Simplified Software Solutions for getting our website done. Met Kushal who has been extremely helpful right from day 1. From the briefing that I gave him, he gave me fantastic suggestions on how the website should look. I was very happy with the final output. Not only that he even helped us with the best server solutions and assisted in every way when an upgrade was needed. All this at a price that's an extremely good value for money. Looking forward to working with him again
Highly recommended Deepankar Sadekar
Founder at www.throttle-blips.com
I am very impressed by the quality of work carried out at S3. I have worked with developers for over 10 years, and I have never had a development delivered with fewer changes than with yours. The team displays a real understanding of our issues and comes up with suggestions and impressive ideas. This has led to a better overall work relationship. If I had to do it all over again, I would select S3 as our outsourcing provider again. Imtiyaz Khan
Imtiyaz, Viscomm 360 Communications Pvt. Ltd.
Reliable company. My app turned out very nice. Happy with the company's support and staff. Good work and completely satisfied.